Zeke CS 428 Project Two
About
This project uses a camera and Vuforia to display a small set of objects one of them being a approximation of me.
There are 2 modes to this project a image target mode and a ground plane mode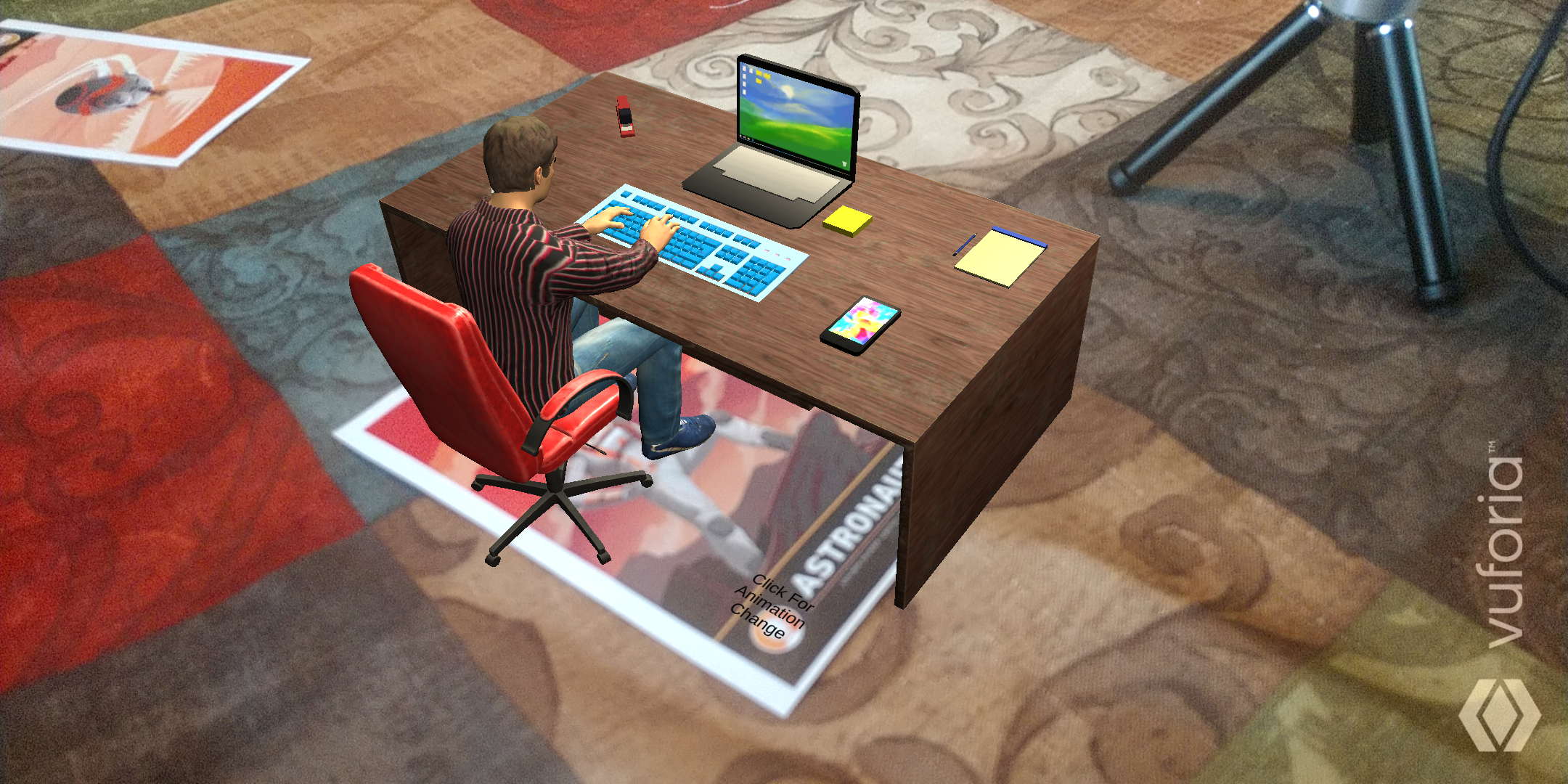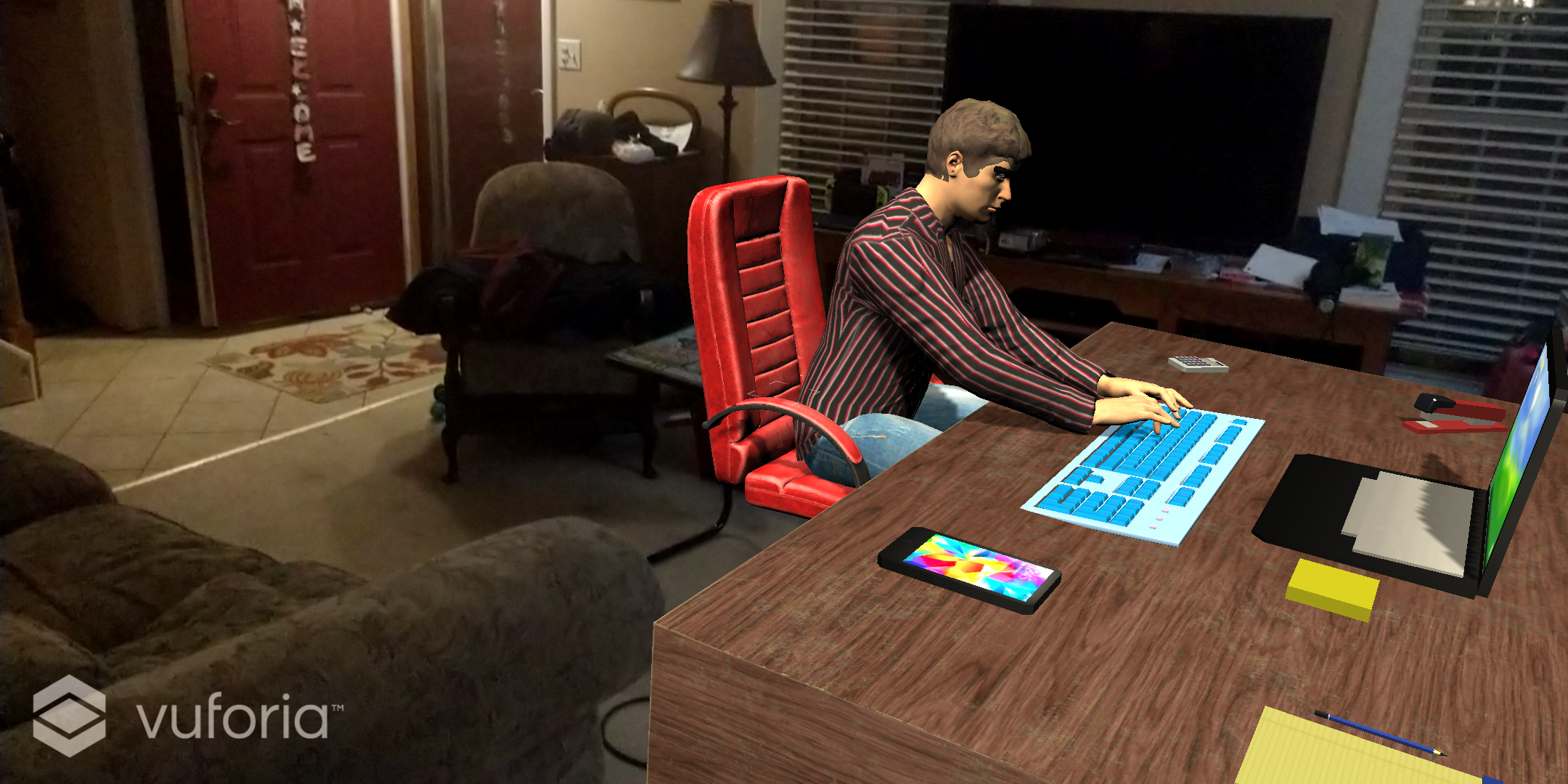 The playset includes a button for animation change as well as collision to interact with red balls.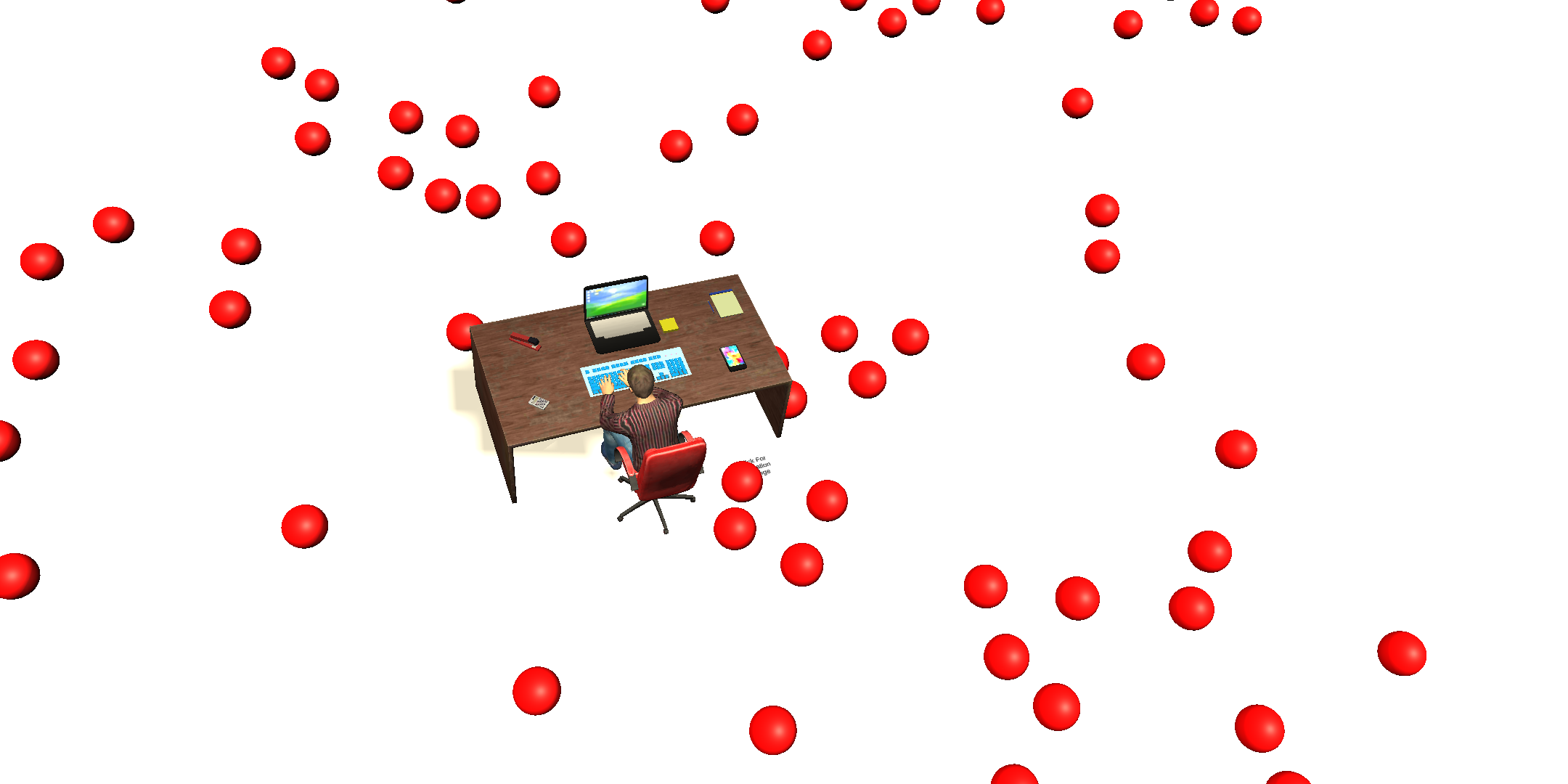 Also included is a representaion of my table for the balls to interact with and fall off of.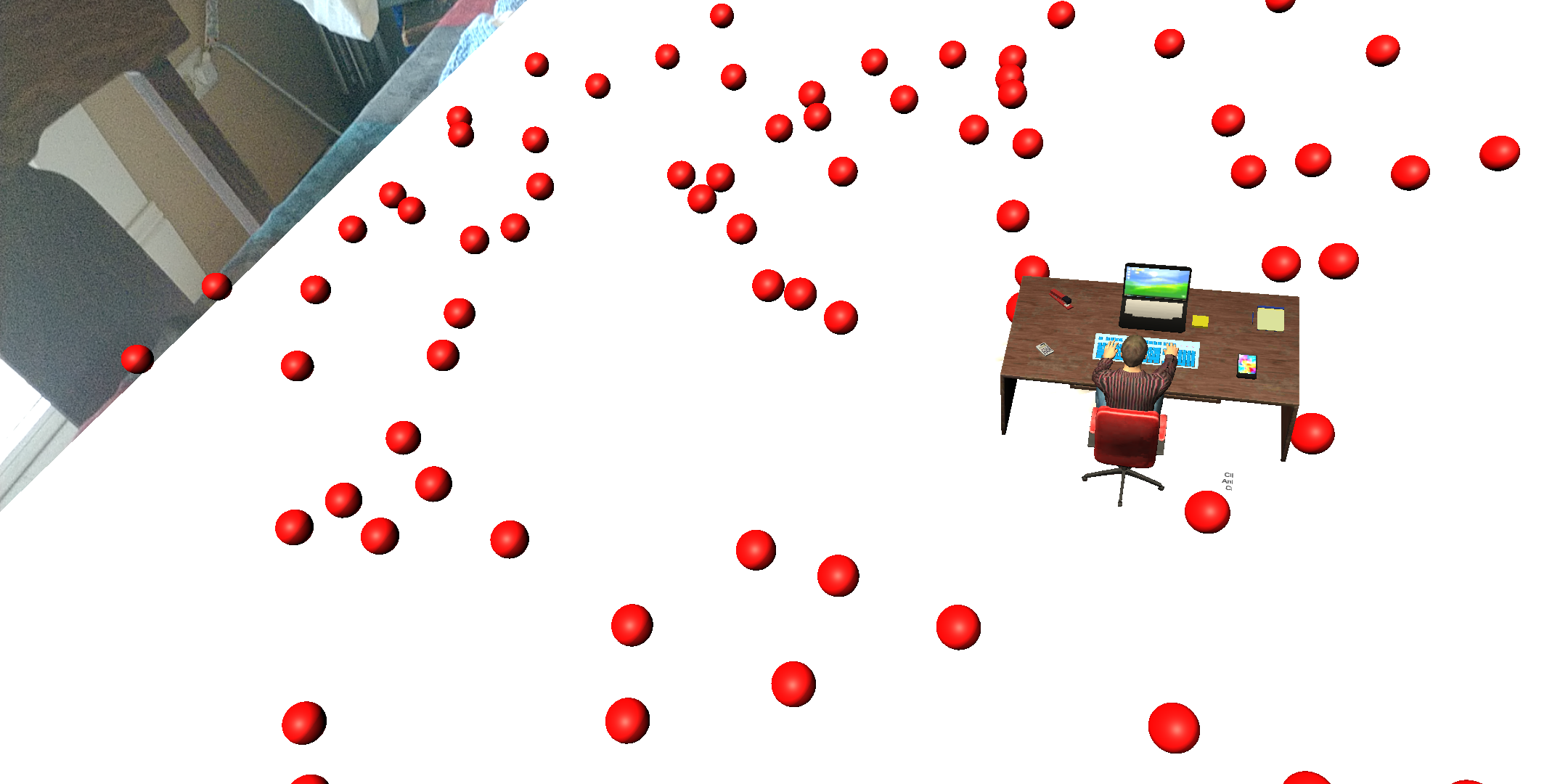 The Ground model is scaled to be real life size so someone can travel with the camera and look around.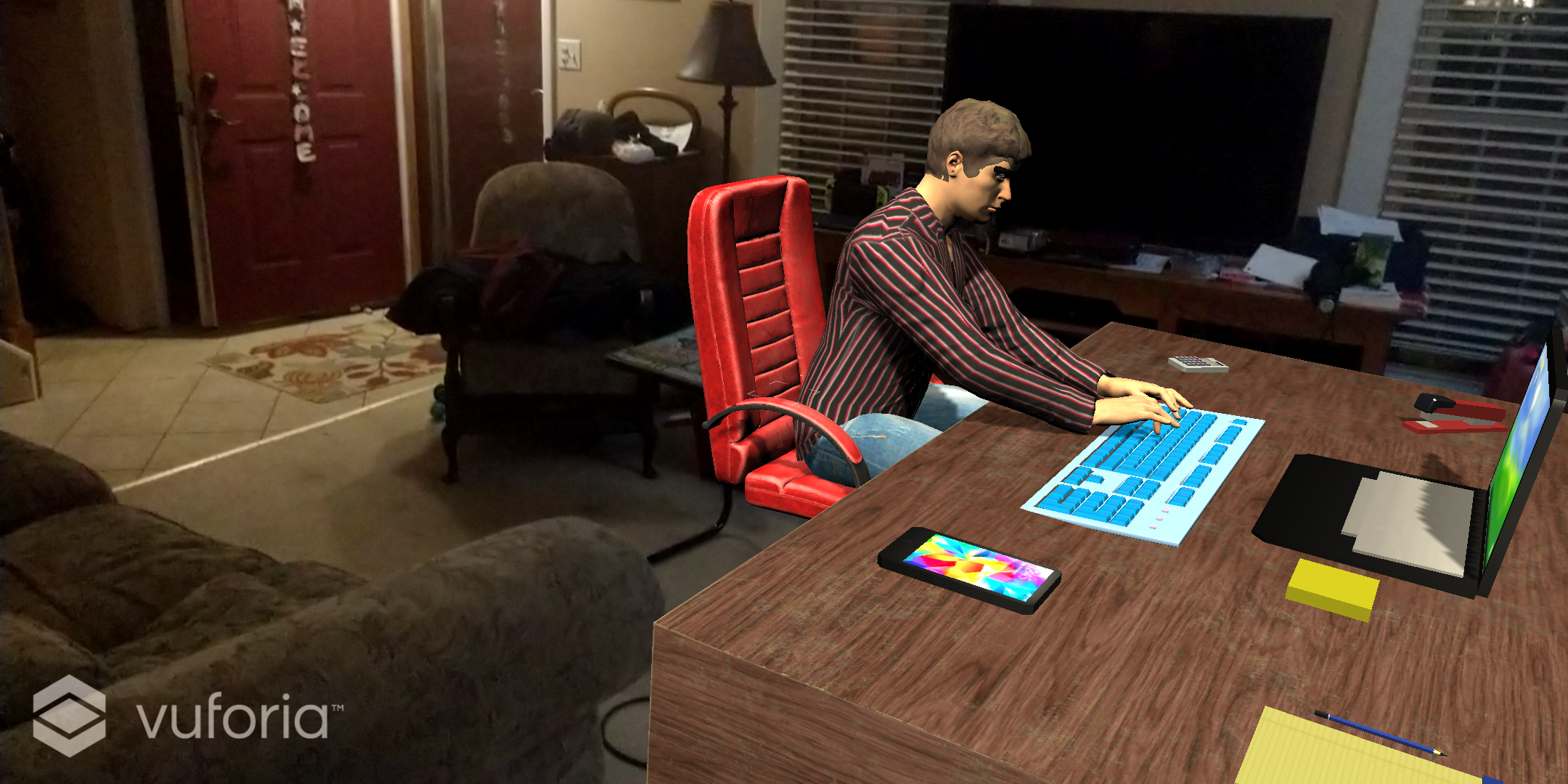 Here is a view from over the sholder of the charater.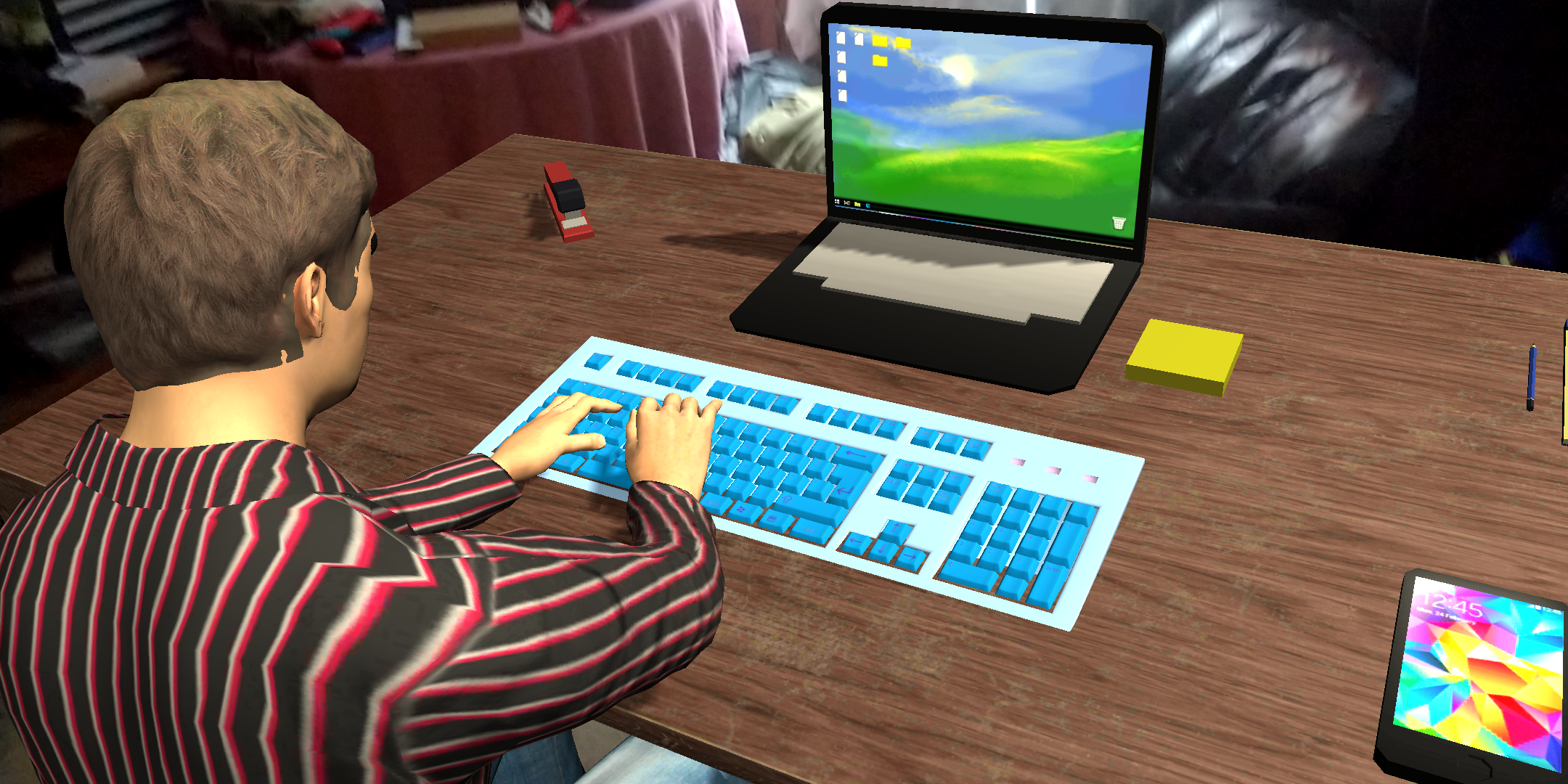 Finally here is an image showing the weakness of the tech as it is unable to know about the couch in my room and thus places the table on top of it when it should really go behind it.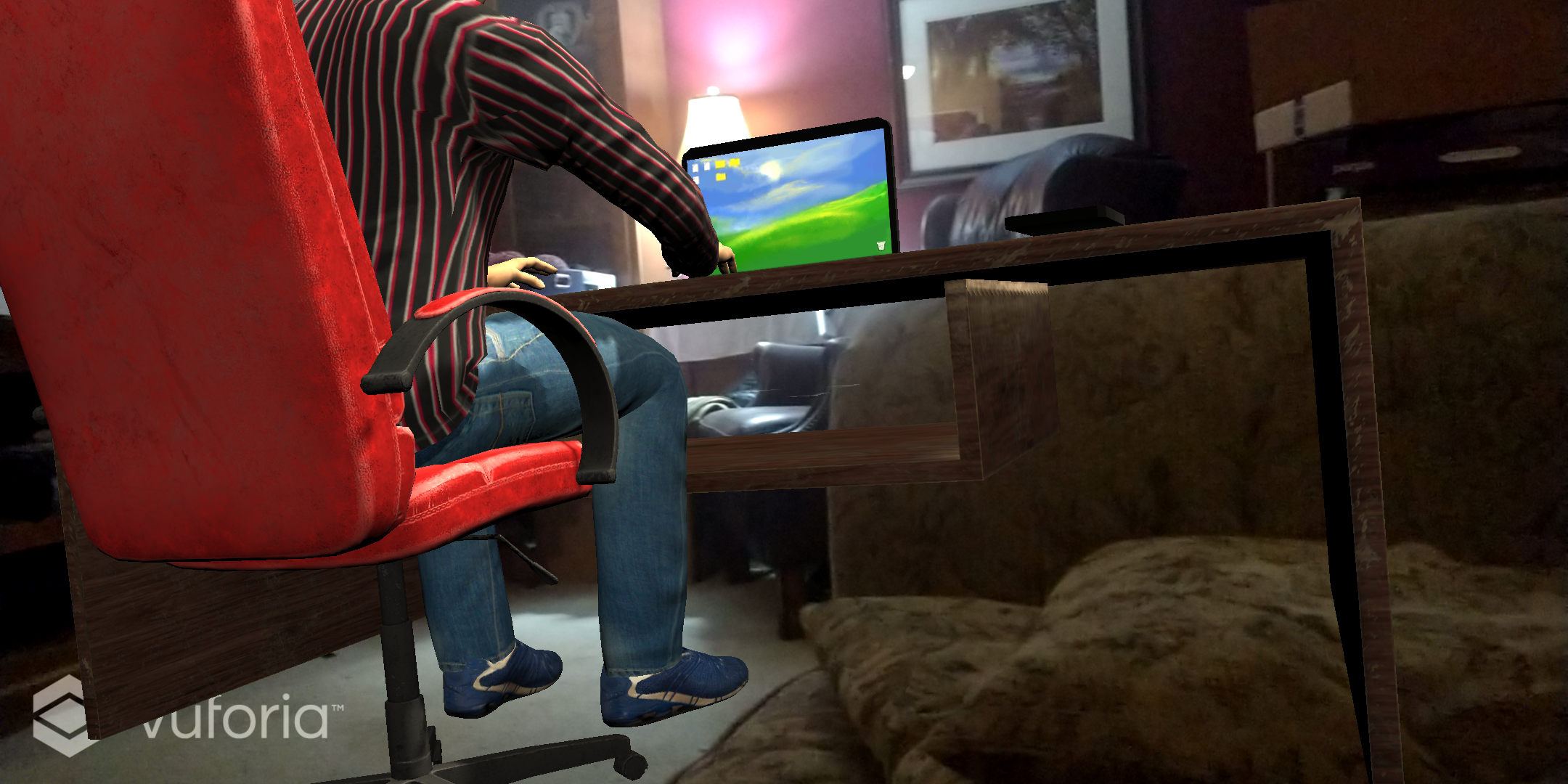 Credits
Table - MASH Virtual
Keyboard - Meshroom
Laptop and Phone - RRFrelance/PiXelBurner
Chair - Azusa
Pencil, Paper, Stapler, Sticky Notes and Calculator - Sten Ulfsson
Keyboard Typing Sound - Soundbible

Links
Proejct with Instructions on how to build using GitHub in readme
GitHub Link
YouTube Presentation Video
YouTube Link
Paper on AR Future Tech
Paper Link